$

23.00
Thank the Maker Tee - Short Sleeve T-Shirt (Galaxy Black)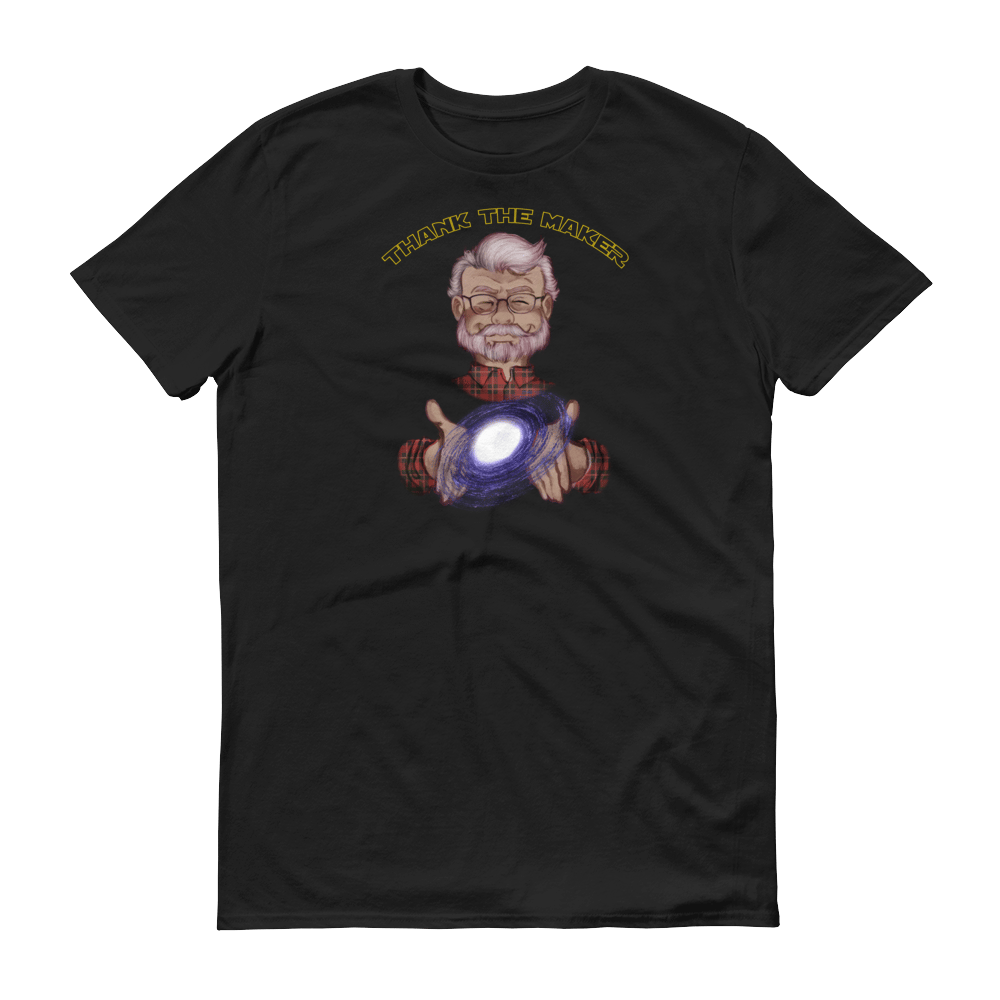 The Star Wars galaxy is a wondrous place, filled with amazing worlds, quirky species, and wild cultures. Immersive and evocative, there's no other fictional realm we'd rather inhabit. All of this is thanks, of course, to one man--the creator, the director, The Maker, Mr. George Lucas.
If you love any part of the Star Wars saga, you have Mr. Lucas to thank for dreaming it up in the first place. With this fashionable new tee, you can do just that.
100% ringspun cotton t-shirt. Premium quality and durability. Manufactured for exceptional comfort. Pre-shrunk. Art by Cristian Avendaño.
Men's and Women's shirts available!
** Shipping is Free When You Order 2 or More Items and Use Code FREESHIPPING at checkout! **