$

23.00
Whiners of the Lost Crib Tee - Short Sleeve T-Shirt (Jungle Green)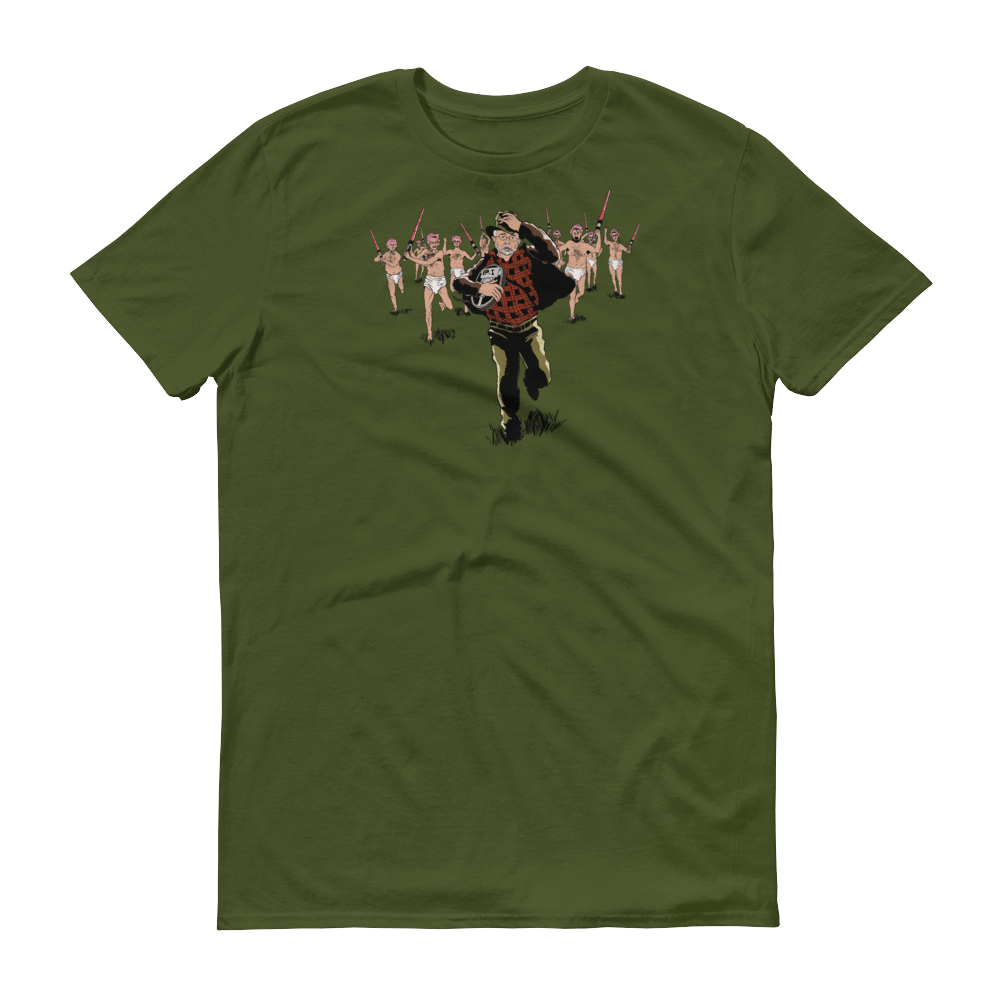 Fandom can be a beautiful thing. We've seen it bring people together, help out those less fortunate, and result in some truly impressive works of art.
And then there are the haters.
Trolls, stalkers, and anonymous commentators, we've found they're best embodied as a bunch of crying man babies. They whine and complain that the guy who created Star Wars abused their childhood by releasing a film they didn't like.
Allow us to retort...
100% ringspun cotton t-shirt. Premium quality and durability. Manufactured for exceptional comfort. Pre-shrunk. Art by Daniel Pagan.
Men's and Women's shirts available! (Please note the color tint differences in the photos.)
** Shipping is Free When You Order 2 or More Items and Use Code FREESHIPPING at checkout! **